| | |
| --- | --- |
| | |

| | |
| --- | --- |
| | |

What We Do » Practices / Technologies
Quality Assurance
In the competitive age of IT and the faster space of digital assets, manual processes are fading away day by day. It is important to ensure that a product or customized application should reach to the end user in a defect-free state as well as their information sanctity is maintained.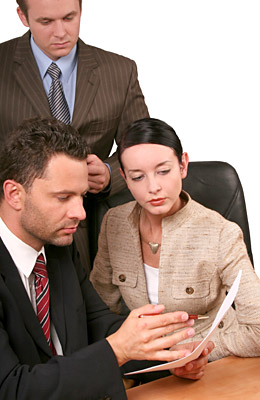 Due to this, the demands for quality software is increasing day by day, which is compelling companies to be on the look out for innovative ways & means to improve, testing productivity without compromising on coverage. Hence automation of test suites assumes great importance in the IT and product industries. QA testing process not only ensures all functional and non-functional requirement of the client but also ensures the reduction of total cost of ownership.
Our established QA Service gives you:
A comprehensive defect-detection system.
Improved testing productivity and enhanced test coverage.
Ensuring the complete mapping of user specifications.
Mapping the non-functional requirements.
Reducing number of application failures.
We provide the following Services in QA and Testing:
Structural (White Box) Testing includes Condition/Decision Testing, Loop Testing, and Basis Path Testing.
Functional (Black Box) Testing includes Function's Capability, Boundary Value Testing, Computation Testing, Input Testing, Software /OS Interface Testing.
Testing Non-Functional Requirements includes Usability Testing, Software Reliability, Performance Testing (Using Tools), Security Testing, Configuration Testing.
Regression Testing includes Regression Analysis & Testing, Maintenance Testing, Product/Project Monitoring, and Test Automation.
User Acceptance Testing and Interoperability Testing.
The benefits achieved using Orchid's QA Services are:
Reduced total cost of ownership of the products for the customer.
Reduction in testing time: Automation of test cases reduces the testing cycle times while improving the testing accuracy.
Eliminates the risk of low quality.
Supports easier defect diagnosis.
Orchid offers the following value proposition to its clients on Testing Services:
Extensive expertise in various automated QA testing.
Reduced operations cost through offshore leverage in a phased manner.
Excellent team of technically and functionally skilled people.
Best practices and learning from the past engagements.
Ramp up on a need-basis.
Framework based automation solution.
| | |
| --- | --- |
| | Copyright © 2002 - 2017, Orchid InfoSystems, Inc. All rights reserved. |