About us
Orchid is US based software solutions provider headquartered in South Plainfield, NJ.
Orchid utilizes a local and international pool of highly skilled computer and business system software professionals. We are where our clients need us to be, be it offshore, onsite or our facility in NJ. This seamless management of developmental, integration and maintenance functions provides the client with a single interface, and we manage the rest. In short, we are a US company that can implement to your needs based on YOUR, not our convenience.
Orchid is a growth-oriented, international information technology, services, and solutions company. As a services organization, Orchid's success is defined by what our employees do and say. Our highly experienced and motivated staff enables us to deliver services that exceed client's expectations, reflect clients' needs, and maximize their returns.
Orchid's services include providing clients with supplemental staffing on an individual or project basis. Skilled consultants develop and maintain application systems, manage large projects, and lead strategic planning initiatives. Each consultant is highly trained in the latest IT technologies, ensuring maximum value to our client.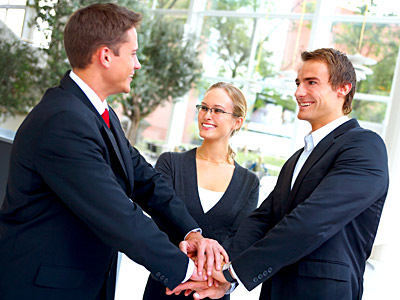 Our business success is based on bringing people together.
Orchid offers technology and professional services and staffing. We enable our clients to innovate and create practical solutions to a wide area of business and technical challenges. We draw on our extensive business, technology experience to develop effective strategies and deliver advanced solutions that are custom tailored to our clients' needs.
As a leader in providing IT consulting services, Orchid enables our clients to control the power of today's information technology. Orchid is a leading solutions provider addressing enterprise-wide business and technology needs. Orchid helps clients plan their ERP and Web strategies and also designs, develops and implements these concepts efficiently. Orchid provides a comprehensive array of critical ERP-related services to optimize leverage of existing and emerging technology thus maximizing returns on investment.
Orchid has very successfully supported its clients in responding to the ever-changing business and technological environments by offering services ranging from ERP implementations, post-implementations support and outsourcing.
Whether your organization is seeking strategic advice, project specific solutions, or staff augmentation, Orchid has the team of qualified professionals that will meet your needs and exceed your expectations.
Our staffing service has an outstanding recruiting capability to find the best candidate for your immediate requirements. We can help you recruit for permanent employees and contract consulting for a wide spectrum of information technology roles. Our recruiters know the industry and can tailor their search for candidates to meet your precise needs quickly and accurately.

We provide the best of the breed candidates
Orchid's consultants are its most valuable asset. They bring distinction to all that we do. They are the best available in the marketplace. They focus on deliverables, not tasks, and bring years of real-world experience to deliver on-time, within-budget services and solutions. They partner with our clients to develop state-of-the-market information technology solutions.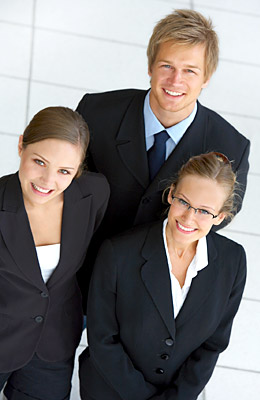 Orchid accomplishes its mission by:
Recruiting top-notch professionals through a rigorous interview process;
Delivering service that meets or exceeds our clients' expectations;
Maintaining a close rapport with our clients;
Adhering to the highest ethical and professional standards;
Empowering our staff to perform their responsibilities professionally;
Encouraging innovation and use of best practices; and
Implementing and maintaining effective quality systems.
We continuously monitor trends in the software industry with regards to operations, technology trends, and business drivers. We understand the critical and dynamic needs of our customers for a highly skilled work force and a strong repertoire of service offerings.
With every project we deliver, we understand that superior service begins with attention to process. Whether we are providing staff augmentation services or leading and managing large consulting projects, we apply our process from start to finish ensuring the project gets the attention, quality, and ROI our clients are looking for.



Components of this process include:



Utilizing the 'Best of Breed' on a functional level
Employee incentive, training, and retention programs
Implementation procedures that ensure we don't 'reinvent the wheel'
Long term client and employee relationships
We have established these processes in such a way that there is a logical link to every piece of service we provide. Even though these service offerings may see dynamic changes reflecting the nature of the industry, we have an architectural vision of the services we provide and how they can relate to each other to optimize results for our clients.

Orchid family is bound together as a team by trust, common goals, and mutual respect. We bring our individual talents together to provide the overall capabilities needed to serve our clients.

In service industry our quality of service makes us stand out in the crowd. Orchid believes in providing the best quality services to its client. Our exert effort to provide services of superior quality, on time, and within budget. Orchid is always prepared to respond quickly to all the upcoming challenges. We treat assignments from clients as expressions of trust.