Careers
Orchid offers career and not just job/projects. We recognize and understand that success of any organization is its employees. That is why we strive to re-define the conventional norms by providing a work environment that is conducive to all- round personality development, where teamwork is as important as individual excellence and achievement. We look at environment, which is result based and performance driven. We believe in continuous training to improve the skills of our employees and help them to perform the most challenging assignment.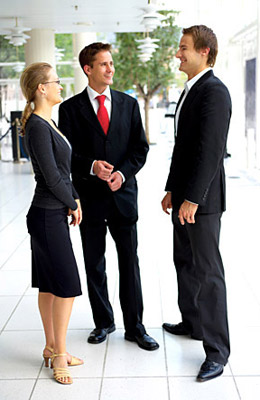 Orchid strongly believes that the key to any project success is having the right people at the right time. We maintain a resource pool of strong IT professionals and actively look for more and more professionals who are technically fluent with overall business knowledge of the Information Systems, cover a wide range of platforms and technologies and have a wide range of industry experience, are innovative and have the ability to communicate at all levels within the organization.
Orchid invests a lot of time and energy to learn about your skills, your aspirations and your career goals. Through our streamlined processes, we reduce the time you will spend in finding a suitable assignment for yourself, keeping up with time, negotiating contracts and securing benefits for yourself. The results speak for themselves. We keep you informed, we keep you working.
Career Development
Orchid has introduced a career development model for all our employees. Under this model, we define the individual's role, responsibility and the skills necessary for a specific career path. The model also requires specific skills/competencies to be included, which in turn provides standards of excellence and criteria for appraisal. It allows an employee to plan the steps required for training and upgrading his current skills that will lead to achieving his or her career goals. Orchid consultants are also backed by a staff management program that provides every team member with a mentor, selected from similar skills profile, who is totally committed in coaching the member toward his or her desired career objectives.
Orchid continuously trains and retrains its employees in-house and also encourages and sponsors them to attend seminars and conferences to keep up with cutting edge technology. Consultants are encouraged to undertake certification tests in their related areas of expertise and are sponsored for any such tests.
Consulting Positions
IT professionals at Orchid prefer our contract placement opportunities as they find them more interesting than working for just one company. These professionals experience a greater variety in their work; enjoy meeting new people and find new challenges with each assignment. These positions are not generally short but are also long term assignments at different client locations and require quick response time on challenging state of the art environment / platform.
For a challenging new position in IT. . .



Orchid is always looking for dedicated, service-oriented professionals skilled in the following disciplines:

System Design and Development;
Programming;
Client/Server;
Mainframe;
Web Enablement;
ERP / CRM;
Business Process Re-engineering;
Data Analysis and Administration;
Network Engineering;
Software Testing and Quality Assurance; and
Technical Writing.
We offer a very generous compensation package, which includes:
Benefits
Comprehensive Health Insurance for the family as per prevailing company policy
Special performance bonuses

Ten days of paid vacation leave per year, paid public holidays per year, personal leave
Direct Deposit of salary to your bank account anywhere in the U.S.
Referral Bonus on new hires
Referral Bonus on providing leads/openings at project
Training
Reimbursement of all costs towards professional certification as per prevailing company policy
Sponsorship for training programs to enhance skills
Visa & US Relocation
Reimbursement of Air ticket as per prevailing company policy
Immediate col1 Card sponsorship
Relocation expenses when moving between projects reimbursement as per prevailing company policy



Apply for a Job


Send your resumes to:
HR, Orchid InfoSystems, Inc.,
email: career@orchidinfosystems.com

View our current job opportunities



We are an equal opportunity employer.