Services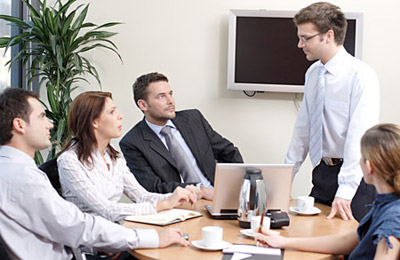 Orchid offers software development services to its client's onsite at client locations. Orchid provides a wide range of IT Services from consulting services to development, implementation and maintenance of software applications using structured and object oriented methodologies. Our services address specific needs of Enterprise IT Programs, Communications, Internet, Wireless Technology and Product Development. Our clients not only benefit from our expertise in focused industries, strong quality orientation, cross-technology expertise and distributed project management capabilities but also from our seamless coordination across project assessment, architecture, development/integration, deployment and operational support.

Our in-depth knowledge of various technology areas enables us to provide end-to-end solutions and services to our clients. We maximize the benefits of our depth, diversity and delivery capability, ensuring adaptability to client needs, thus bringing out the most innovative solutions in every business and technology domain. Our competencies are leveraged by our strong technological and technical talent and our commitment to deliver innovative and timely solutions. Whether our client's need is creating an IT strategy for entering the competitive world of e-commerce, re-engineering their legacy architecture, maintaining their existing systems, identifying and implementing a solution to a specific technology challenge, or augmenting their current IT staff, Orchid is the answer for all. Zeroing in on these fundamental technologies has allowed Orchid to cultivate "centers of excellence" within our organization and develop partnerships with a wide array of supporting technology companies.

Orchid brings to its clients deep experience in technology consulting and solutions development. We enable clients to achieve their broad mission mandates for technology transformation. We enable businesses to achieve effective alignment of systems and technology investments and deliver advanced application and infrastructure solutions.

Professional Services


Understanding the Technology Curve and Harnessing Feedback


One of the reasons we stand out from our competitors is the consistently high quality of the people we place for contract and permanent employment. This is no accident. Our candidate standards are high because firstly good people want Orchid InfoSystems to represent them, and secondly, we provide our contractors with the tools and support they need to become better contractors.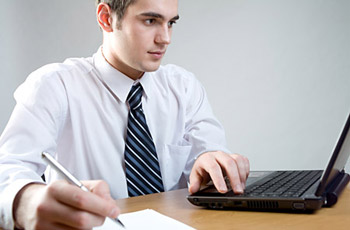 By staying close to our strategic clients and understanding their IT directions and plans we see first hand the changes in skill demands patterns. Our contractors and our clients are our feedback loop – they provide market intelligence we need to shape and define our efforts. We take a personal approach to every client, every candidate and every contractor, allowing us to source high quality staff in an efficient, timely and cost-effective manner. We operate in an industry where good people tent to be noticed so our network and word of mouth referral are the most typical routes to Orchid InfoSystems.
Orchid is a leading IT consulting company; we bring an insider's perspective to our selection process. We recruit best of the bread IT professionals for our clients in any location of North America. We provide them with concepts, technology and expertise through top notch IT consultants to help them reach their objectives. Our goal is to provide them with highest caliber IT consultants. Our nationwide recruiting network, comprising of pre-screened, pre-qualified professionals, many of whom are certified in their respective field.
Additionally, we extend our reach beyond the US, tapping into talent-rich nations around the world. By supplementing our US recruiting engine with a global reach, we connect our clients to the finest workforce of the world. By maintaining a large talent-pool that reflects industry trends, we are able to meet even the most stringent demand of our clients. This also gives us the ability to fulfill requirements instantaneously. We constantly monitor project developments and industry trends to predict client demand for consultants with specific technical capabilities. Understanding project details including internal milestones, business impact, mission-criticality, and project dependents and precedents, greatly enhances our ability to have un upper edge on our competition.
IT Staffing Services
As a provider of temporary and permanent IT staffing services, Orchid is keenly aware of the ever-changing needs of our customers and the importance of building solid, lasting partnerships. Throughout our history, we've developed ongoing relationships with our clients and contacts in the IT field to quickly and confidently locate the talent you require.
We have attracted top level, talented IT professionals by offering:
Exposure to the region's most prominent companies;
The challenge of working with various technologies, industries and projects;
High-end, niche placements;
Integrity, dependability, focus, experience and a personal approach
Ongoing training and professional development opportunities

Going Above and Beyond
A key to our success is the strategy we apply to identifying IT professionals and then maintaining long-term relationships to build our resource network. We have perfected our recruiting techniques to provide access to talented, hardworking, and resourceful technology professionals. And we're able to focus on the skills in highest demand by engaging in thorough online profiling and Internet-based push technology to capture active and passive job seekers.
Quality Measures Result in Excellent Fit
To ensure quality placements, Orchid utilizes an innovative screening process to evaluate candidates' skills to ensure their technical knowledge. This process allows Orchid to more precisely match a candidate with your technical environment.
As part of our stringent recruiting and screening process, prospective candidates with at least four years plus of relevant work experience including an advance degree in Engineering, Computer Science or Management are short-listed. Special emphasis is given to their educational background so that they can adapt themselves to the client's technology requirements & changing technology needs. These candidates are then thoroughly interviewed, tested and screened before they are finally recruited. Testing and screening process compromises of reference checks, communication skill, Interpersonal skills and technical evaluations on computer-based technology tests. Once taken on board they are constantly provided with our in-house cross-functional training to meet the ever-growing market demand. They are also encouraged to undertake certification tests in their related areas of expertise. Additionally, we sponsor them to attend seminars, workshops and conferences as part of our on-going exercise to keep pace with today's fast paced IT environment.

The Placement Process
Each placement begins with an account manager who fully understands your organization's technical needs and work environment. The account manager works closely with our expert recruiters to identify potential matches from our pool of pre-screened IT professionals. The result to our clients is a candidate who is not only technically competent, but one that will thrive in your environment and add value to your organization.
Bottom line? Our approach will help employers make better hiring decisions which reduces turnover and lowers hiring costs. Job seekers will find an opportunity that meets or exceeds their long-term career goals.
Contract Staffing Services
For a contract based project need, when it involves completing a particular assignment and delivering specific project functions, and where one decides not to increase the payroll cost by adding a permanent new employee, Orchid's Contract Staffing Service could be the best, most cost-effective solution. It gives our client the flexibility to get the specific consultant on a pre-determined time bound contract on hourly, daily or monthly rate basis, during which period he/she can complete the said application. For an affordable investment, our Contract Staffing Service provides the right person at the right time and the right price. It allows our client to avoid various long-term hidden costs related to permanent employment. It is a perfect solution for our clients who are working of strict guidelines in terms or time and controlled budget.

Permanent Placement Services
For long term project needs, Orchid provides its clients with experienced technical candidates on a permanent basis at very competitive referral fee. We understand the fact that locating and hiring the right candidate for any project assignment can be very complex and time-consuming for our clients. The best IT professionals are always on project assignments. To find and recruit those at short notices can become extremely difficult at times. To shorten this recruiting and hiring cycle we maintain a pool / network of IT professionals and provide them at short notices to our clients on full time permanent basis. We invest in time upfront to learn and understand our client's business environment, products, services and staffing needs. Our knowledge of the Information Technology marketplace and access to a large number of professionals, due to our global presence and reach, we are able to provide our clients with a full service staffing support they need.

Project Staffing Services
Orchid Professionals work offsite and onsite at our client locations, interfacing directly and indirectly with the hiring managers/internal recruiters to conduct full life-cycle recruitment process. In the event of our client needing to recruit technology consultants for very large projects, Orchid facilitates mass recruitment campaigns, on-the-spot technical evaluations and in-person interviews. From job posting, resume screening, candidate interviewing, to finalizing compensation packages, our Project Staffing Services becomes a high speed, high yield yet low cost recruitment solution to our clients. Our recruitment team, assigned specially for project recruiting, directly supports and facilitates the recruiting and staffing objectives of our clients. We identify the potential candidates from our extensive database and target companies and conduct reference checks for all identified consultants. We also supplement research, sourcing and recruiting with Internet Recruiting strategy. We then coordinate interviews and perform necessary follow up with candidates.