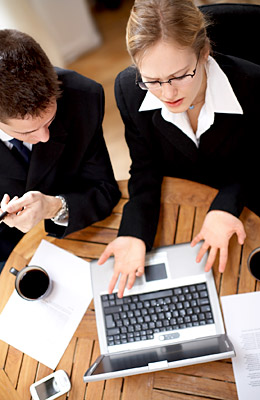 Frequently Asked Questions

Company
What is Orchid InfoSystems?
We foresaw the need to recruit talent from around the world in response to the growing shortage of Information Technology (IT) professionals available in the United States. To respond to the need, Orchid InfoSystems was incorporated in 2002.

Our staff of IT professionals have procured exciting and challenging consulting positions at major corporations throughout the United States.

Orchid provides highly skilled and qualified IT professionals to the IT industry on a temporary and permanent basis.

Opportunity
What is the scope of the IT shortage in the United States?
According to a survey released, there are thousands of open positions for software engineers in IT facilities throughout the United States.

Orchid is committed in helping to alleviate this need by recruiting the best IT talent from around the world.

How does Orchid InfoSystems recruit their consultants?
Orchid has a team of dedicated recruiters who utilize all methods of technology and communication to effectively recruit talent from all over the world.

We place job advertisements and internal ads, review resumes received via regular mail, fax and email, conduct phone interviews and interview applicants face-to-face in their homeland. Each step is performed to ensure that we are selecting the "best and brightest" of the available talent.

Will I have any financial obligation to Orchid InfoSystems?
Not necessarily. Orchid will pay for your visa and travel to the United States. You are not required to pay any agency any money.
However, if you terminate your employment contract prior to its one-year duration, you will be responsible to reimburse Orchid for all expenses.


Employment
After my initial interview, when could I be offered employment with Orchid InfoSystems?
After your face-to-face interview and upon our technical screening, we will then extend an offer of employment to the candidates we selected. Orchid will make any and all arrangements for these interviews.

Will I be employed by Orchid InfoSystems or directly by an end client?
Yes, you will be a full time employee of Orchid and you will be working at various client locations nationwide thru us and will be representing Orchid and the client site.

Will I need to sign an Employment Contract with Orchid InfoSystems?
Yes, all employees will be asked to sign an initial 1-year employment contract.

The contract is an agreement between the employee and the employer describing terms and conditions of employment. The contract also defines costs that will need to be reimbursed by the employee if he or she chooses to leave the employer prior to the end of the initial contract term.

Salary & Benefits




Will I be offered a competitive salary and have regular salary reviews?


Yes, Orchid offers competitive starting salaries, which are at or above the prevailing wage for the geographic area where you will be employed. Your salary will be reviewed annually.



Will I be offered a Benefit Package?


Yes, Orchid offers a full, comprehensive benefits package that may include any of the following options:

H1B Sponsorship
Relocation to US
Medical Insurance (employee and eligible family members)
Paid Time Off (including vacation, sick, personal and holiday pay)
Immediate col1 Card sponsorship for all eligible employees
Relocation between the two projects (as per prevailing company policies)
Eligibility for most of Orchid's insurance coverage is on the first day of employment in the United States.

Sponsorship
Who will sponsor my Visa?
Orchid directly employs you and will sponsor your visa. Orchid will act as the facilitator for the visa process. We will be sure to communicate exactly all the information pertaining to your visa and answer any questions you have during the process.

Orchid's HR department is very experienced in visa processing.

Will I be offered col1 Card sponsorship?
Yes. col1 Card sponsorship is a benefit that will be offered to you by Orchid. Your col1 Card process will be initiated immediately upon joining our Head Quarters in New Jersey.

Licenses & Certification
Driving License
It is imperative for everyone to know how to drive a car and come with an International Driving Permit. This will enable you to drive a car in the US till the time you get your US Driver's permit. As soon as you arrive at our headquarters in New Jersey, we will assist you in obtaining the US Driving License. This process will take roughly over a month.

Certification
It is preferred that you get yourself certified in your subjects before you fly for US, if you are a Certified Software Engineer in your subjects, it facilitates in getting a project quickly. You can work on getting yourself certified here in the US as well, but unfortunately, once you land here you will be occupied in various other things pertaining to your project and you will not get time to work on your certification. So, it is better to come prepared.

Relocation




Who will handle my travel arrangements to the United States?


Orchid's Services Staff will assist you long before you arrive in the United States, while you are awaiting your Visa approval. Together with you, our Employee Services Staff will coordinate the move to the United States and make all the necessary travel arrangements.



Will I be responsible for the travel expenses associated with my relocation to the United States?


Orchid will reimburse 100% of the costs incurred in your relocation to the United States.



I am not familiar with the geography and culture of the United States. Will there be assistance provided to help me acclimate myself to the United States?


Yes. Our expert Employee Services Staff will assist you with everything from meeting you at the airport upon your arrival to the United States, to securing you a Social Security Number and a Driver's License.

Orchid also provides assistance in obtaining your housing in the United States, near your job site. We will also introduce you to some of the more practical aspects of living in America, such as shopping, public transportation, recreational activities and utilities.

Additionally, our Employee Services Staff will provide you with orientation to the geographic area where you will be working and answer any questions you might have about your area of residence or cultural nuances of the United States.

The Employee Services Staff is here to help you.