What We Do » Practices / Technologies
CRM–Siebel
Siebel CRM Applications
Analysts and pundits alike are focusing on "Up-Selling", "Cross-Selling" and "Organic Growth". Call it what you will, the fact remains that it costs a company dramatically less to retain and grow an existing client than it does to court new ones. The essence of this secret lies in successful Customer Relationship Management (CRM) implementations.
Orchid's Siebel Center of Excellence
Orchid's Siebel Center of Excellence (CoE) provides wing-to-wing CRM consulting services right from the initial stages of developing a Siebel CRM strategy through support of the Siebel applications. Our global delivery model accelerates the Siebel implementation timelines and thus provides our customers with faster ROI, and also helps them in realizing the strategic benefits of their CRM implementation. Orchid's Siebel CoE provides following services:
Siebel Implementation Services
Siebel Upgrade Services

Siebel Testing Services
Siebel Support and Maintenance Services

Siebel Implementation Services
Our Siebel CoE's Implementation Services provide service offerings that are tailored to your business processes with our Siebel implementation framework, reusable components andprototyping. Our full spectrum of implementation services consists of business analysis, core configuration services, customizations, system integration and training. Our Siebel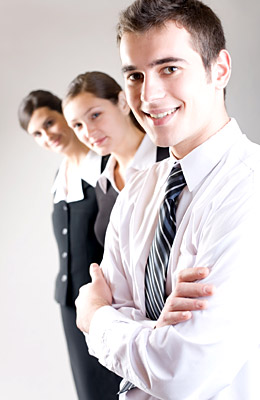 offerings span across all the three-major CRM functional areas, sales force automation, marketing and customer service.
Siebel Upgrade Services
Our Siebel CoE's Upgrade Services team has done some of the most complex upgrade projects in the industry for our customers from Siebel 5.6 to Siebel 6.x, Siebel 6.x to Siebel 7.7, Siebel 7.5 to Siebel 7.8, etc. The Upgrade Services team focuses on both business and technical aspects of the upgrade. We will work with you to assess business benefits and impacts of the upgrade like new functionality, training needs, business data needs and business simplification opportunities. At the same time, we will assess technical aspects like infrastructure requirements, customizations, integrations analysis, and deployment strategy. Our Upgrade Services team will apply their proven upgrade methodologies and processes to ensure rapid upgrade timelines and 100% on-time delivery.
Siebel Testing Services
Our Siebel CoE's Testing Services cover all critical domains like functionality testing, regression testing, load/performance testing, integration testing, user acceptance testing and multi-lingual localization testing to enable global-rollouts of Siebel implementation. We use best in the industry tools (like QTP, Load runner, Test Director, etc) and processes for automated testing for above areas to ensure First-Time-Right (FTR) and On-Time-Delivery (OTD) on all our deliverables.
Siebel Support and Maintenance Services
Our Siebel CoE's Support and Maintenance Services offer high-quality 24X7 support for Siebel implementations to minimize application and user downtime with strict adherence to Service Level Agreements (SLAs). We provide services for technical support, bug fixes, performance tune-ups and ongoing enhancements. Our Support and Maintenance offerings are based on structured Six Sigma approach towards process management which consists of process mapping, identifying process measures, collecting data, displaying dashboards, identifying improvement opportunities, and performance monitoring.
Our extensive range of services include:
Siebel implementation
Siebel 7.8 migration and upgrades
Siebel Analytics "Quick Start" programmer
Configuration and development packages
Onsite and remote support packages
Application integration
As consultants, we are knowledgeable, professional and integrate well into customer teams. As a business, we are highly responsive to our customer's needs and offer a solid commercial proposition based on a competitive day rate and our fixed price offering.



We have:
Project Managers
Business Analysts
Configurators
Integrators
UAN Specialists